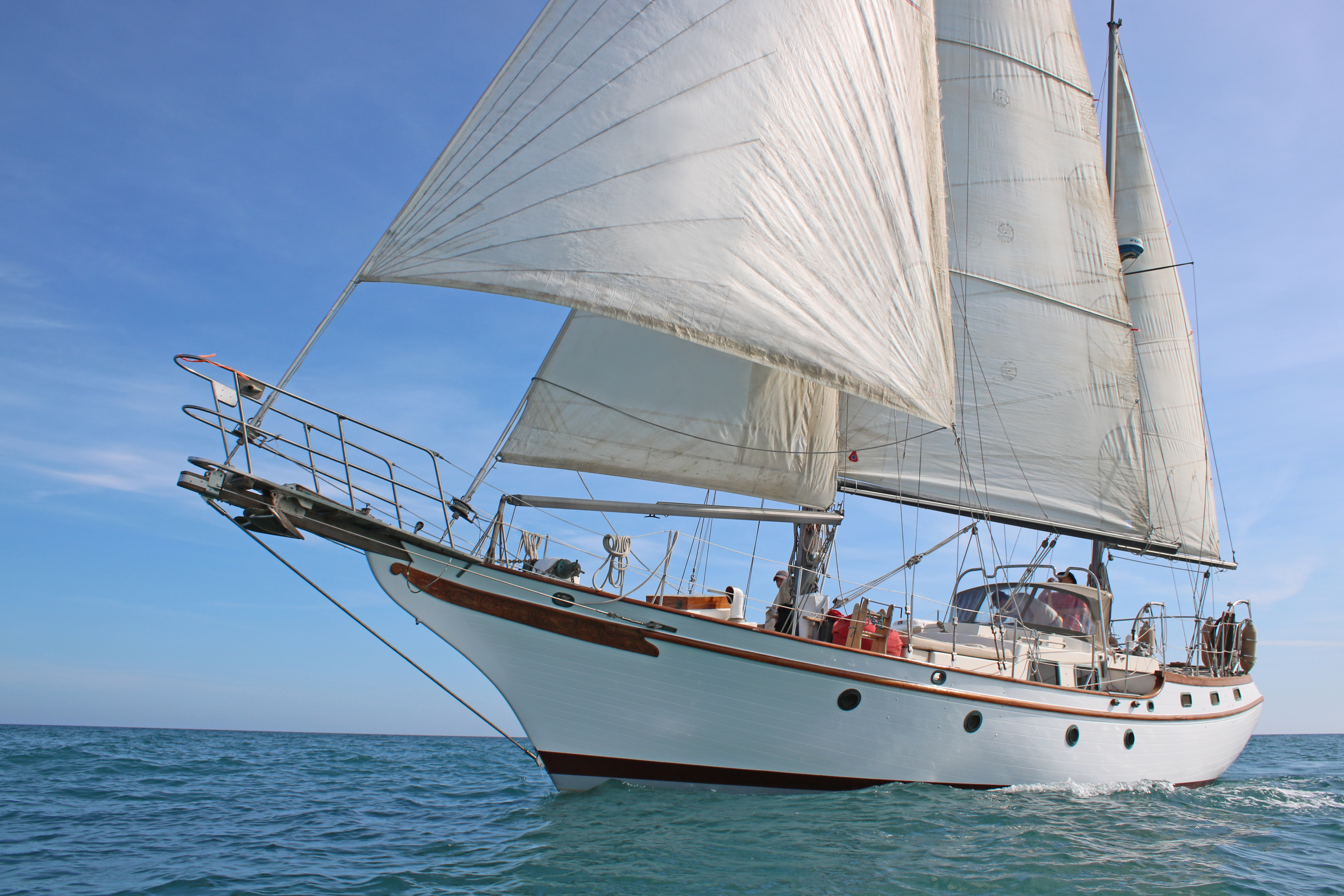 About Masovia
Vagabond 47 feet, Esprit Tradition,
Total length 16 meters, width 4.20 meters
Draft (keel) 1,80 meters, 20 tons.
Ketch (2 masts) 100m² of upwind sail, spinnaker 100m², 1000 liters of water,
480 liters of diesel, generator.
2 spacious double cabins, front and back, 1 small cabin with 2 bunk beds,
2 bathrooms, large kitchen, large refrigerator. Water heater.
Large saloon, convertible for 2 beds.
Barbeque, stand-up paddle, snorkeling equipment.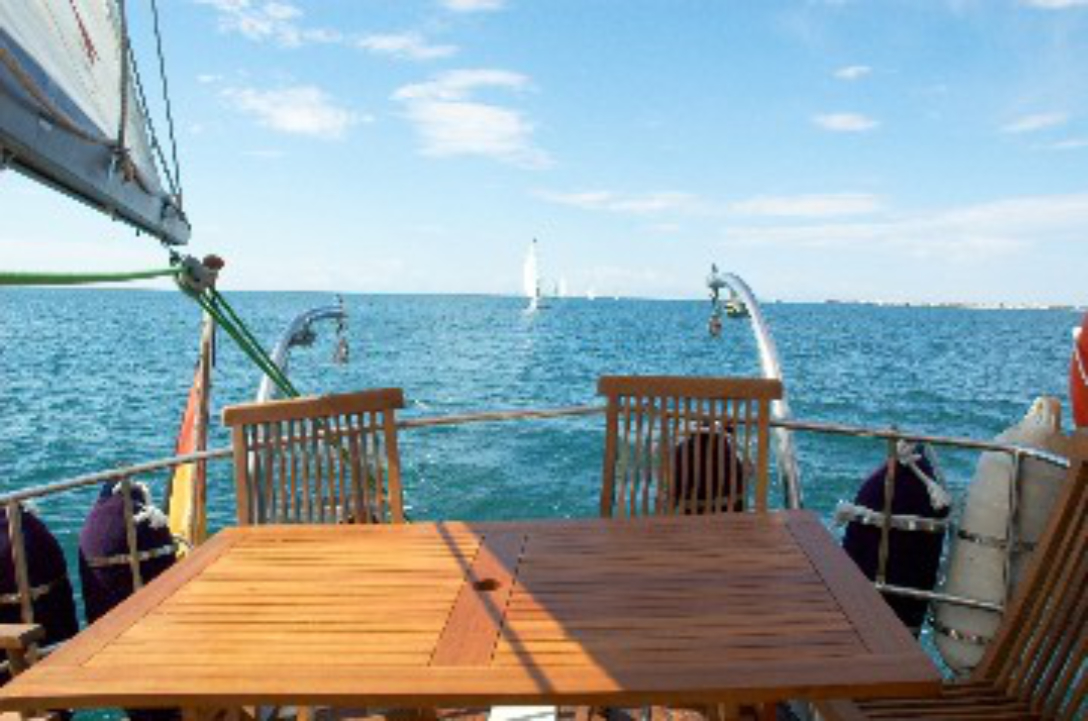 The Rear Deck
Table for 6 to 8 seats. At anchor or at the quay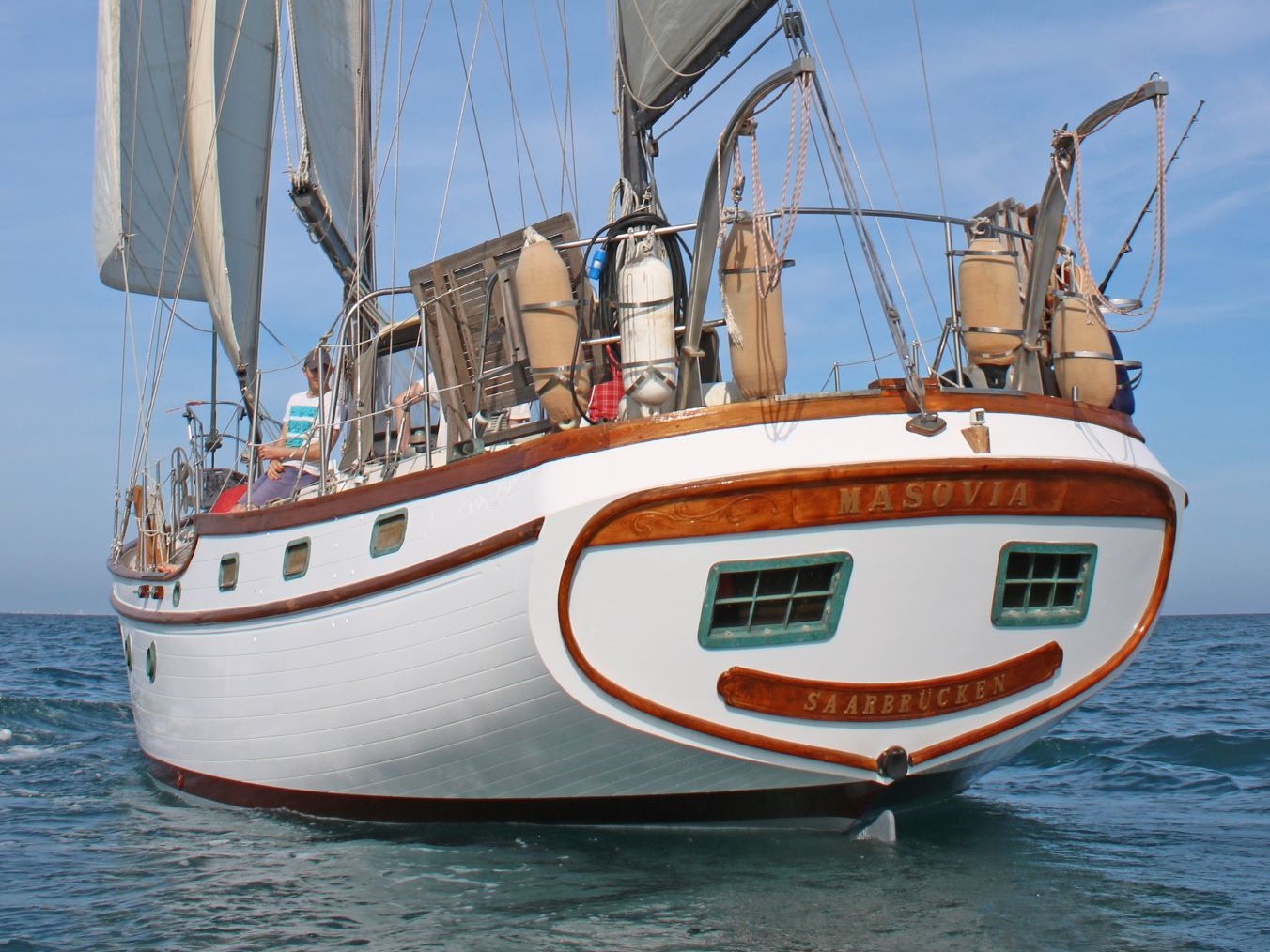 Le sourire de Masovia
Typical stern of the Vagabond 47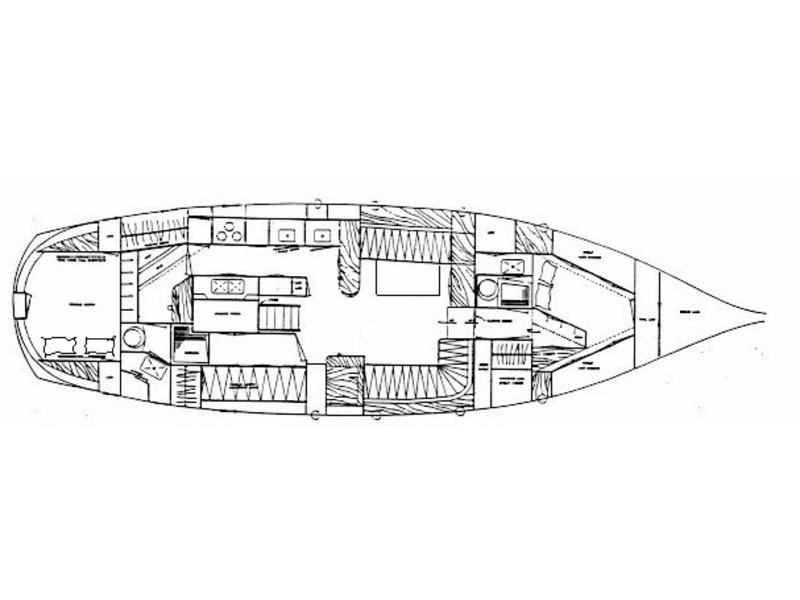 The Layout
An overview of the architecture of the Vagabond 47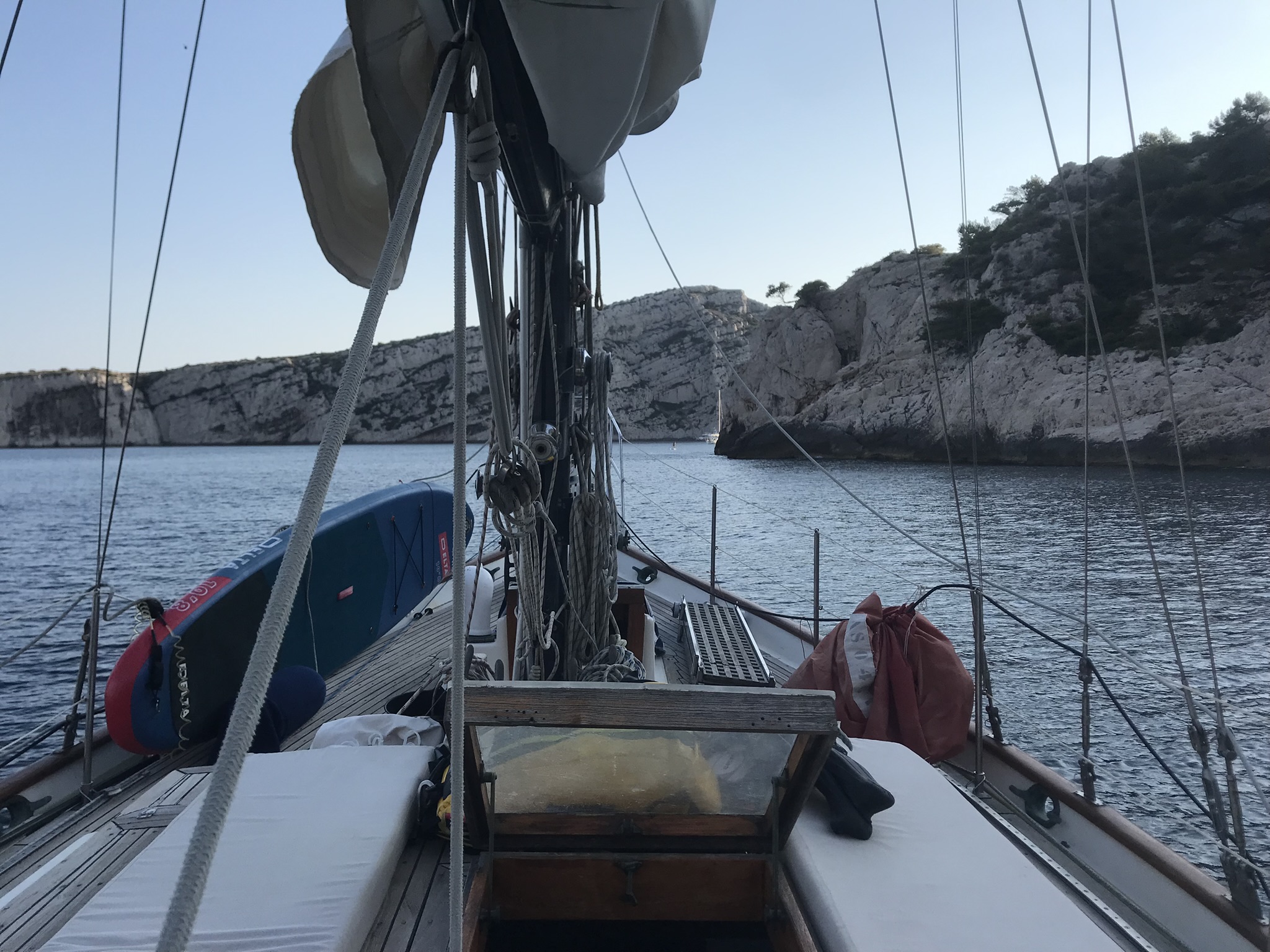 The Main Deck
two mattresses to relax, sunbathe or watch the stars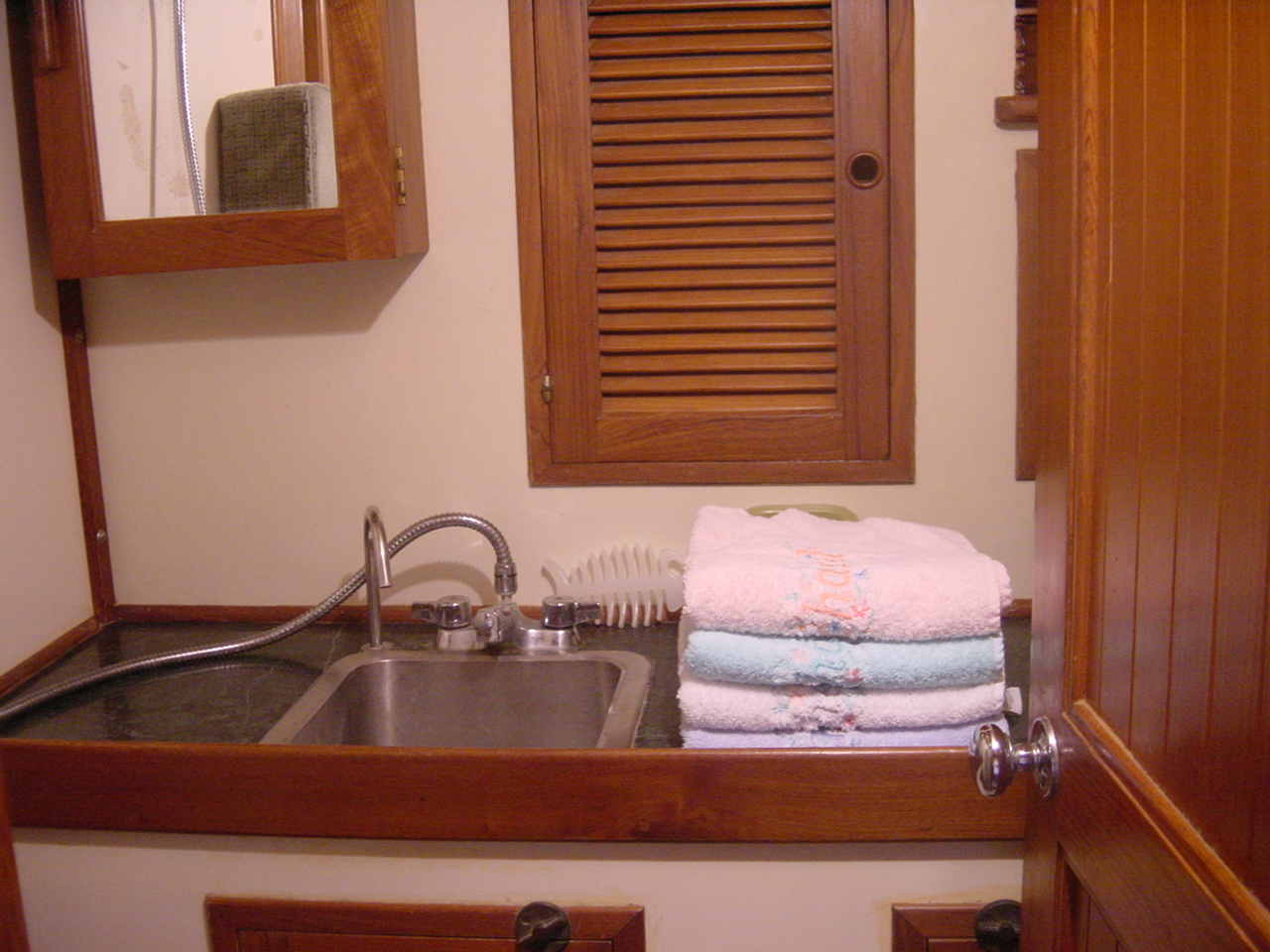 The Bathroom
Masovia has two bathrooms with toilet and shower. And hot water for comfort of course!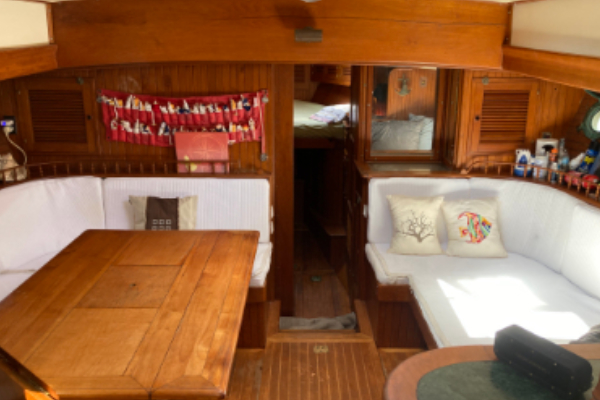 The Living Area
The living space, convivial for about ten people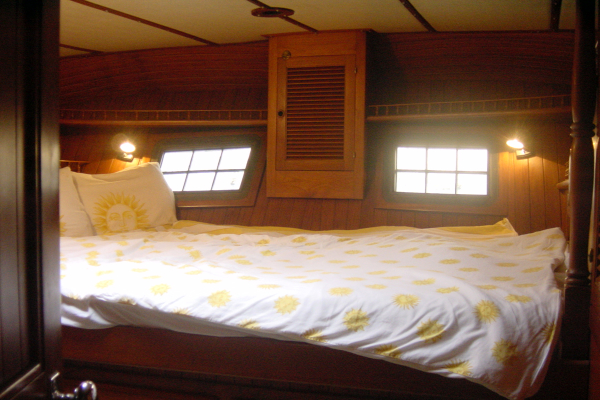 The Back Cabin
A dream come true! Spacious and comfortable, designed as a suite with its own bathroom.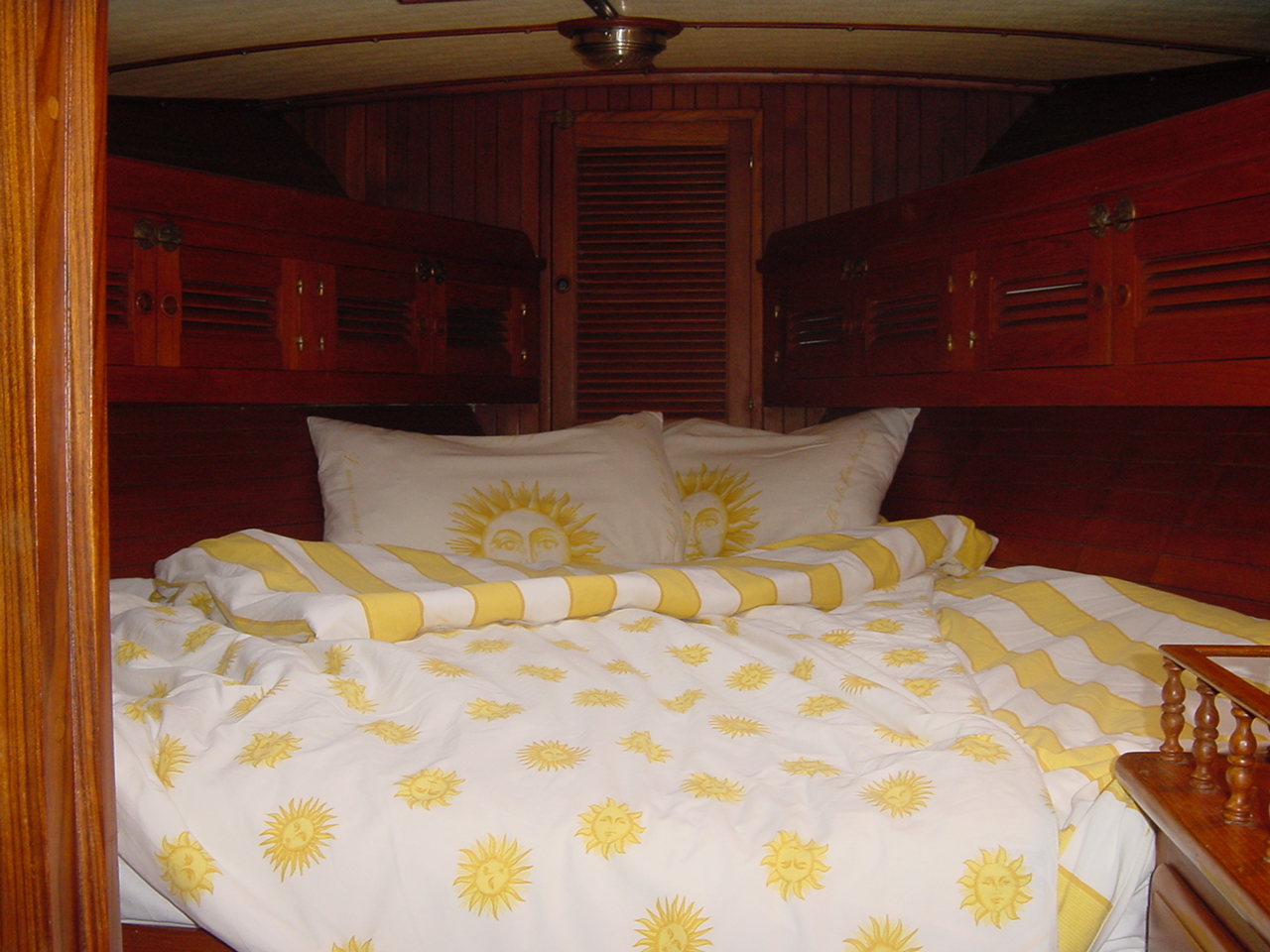 The Cabin in The Bow
Cosy in the tip of the boat with a direct view to the sky!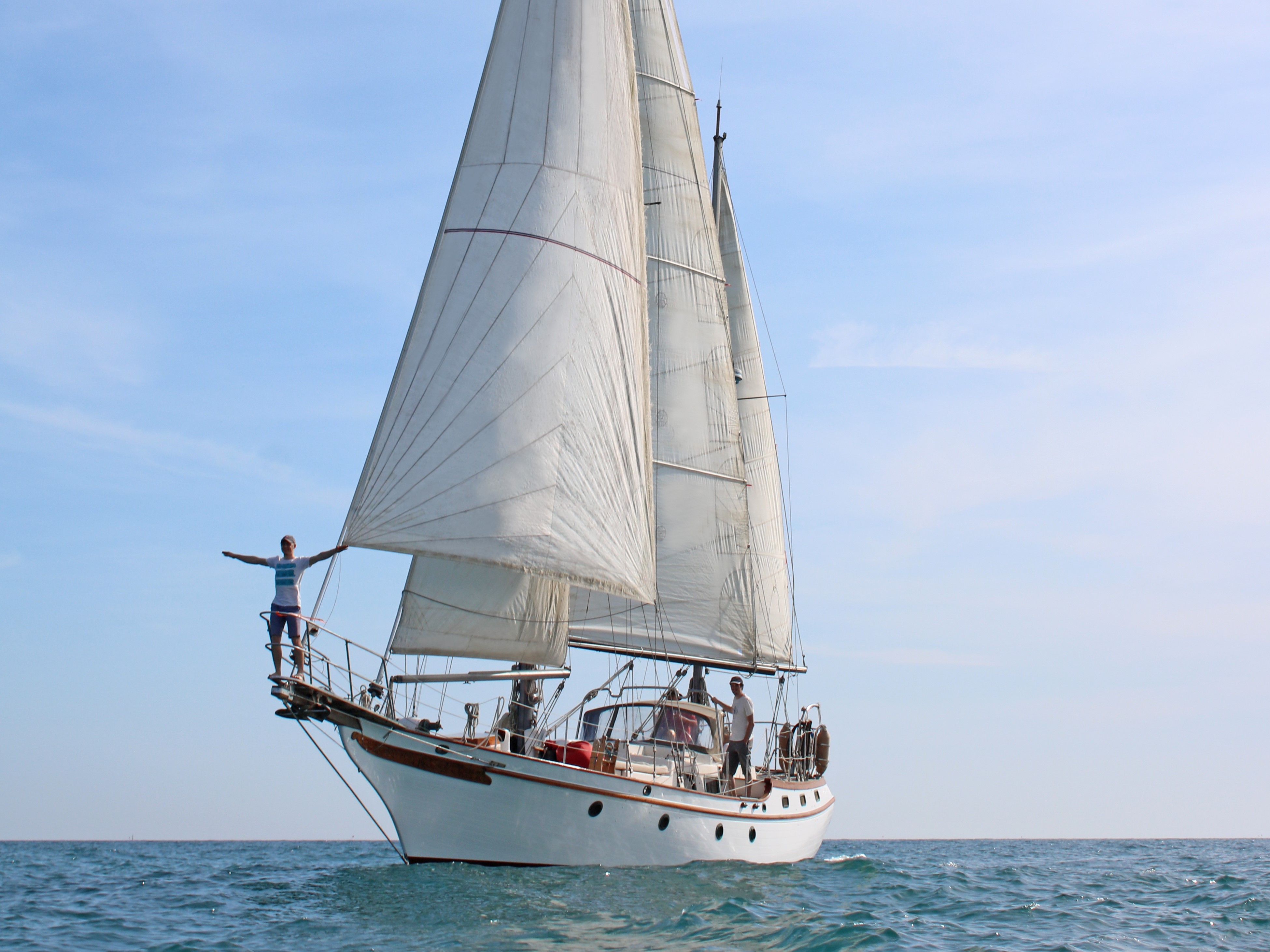 The Pulpit
Dare to go and spread your arms! Pure happiness!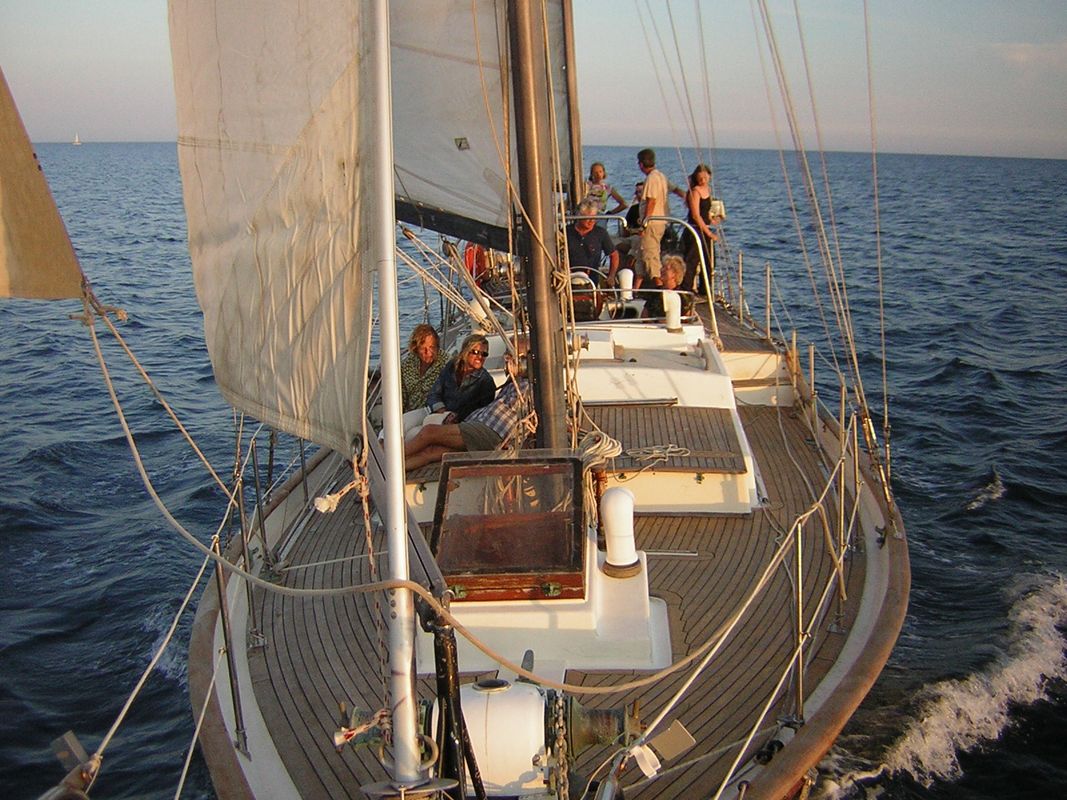 Genereous
The space on deck is exceptional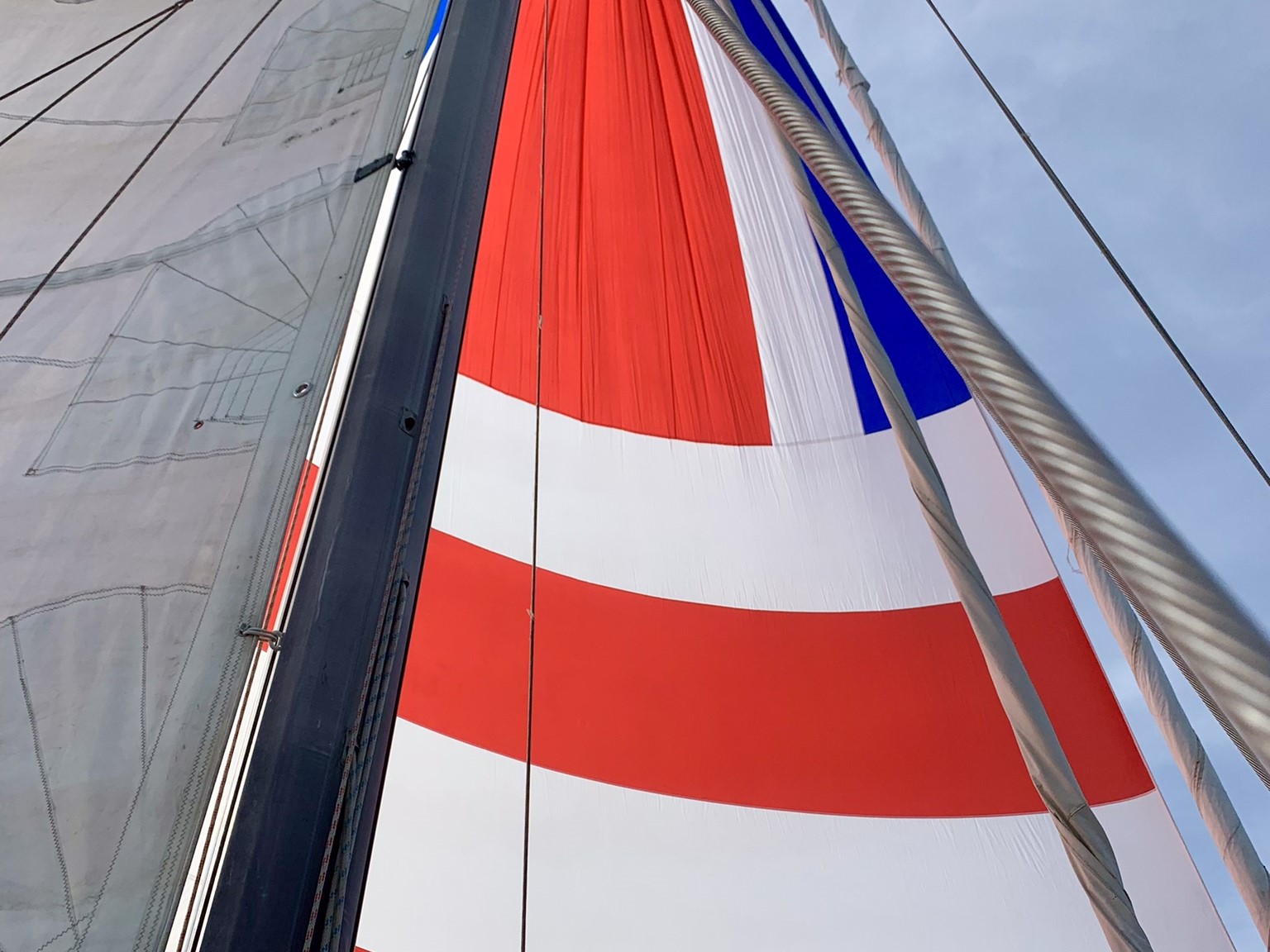 The Spinnaker
Very exciting when a soft breeze blows in more than 100 m2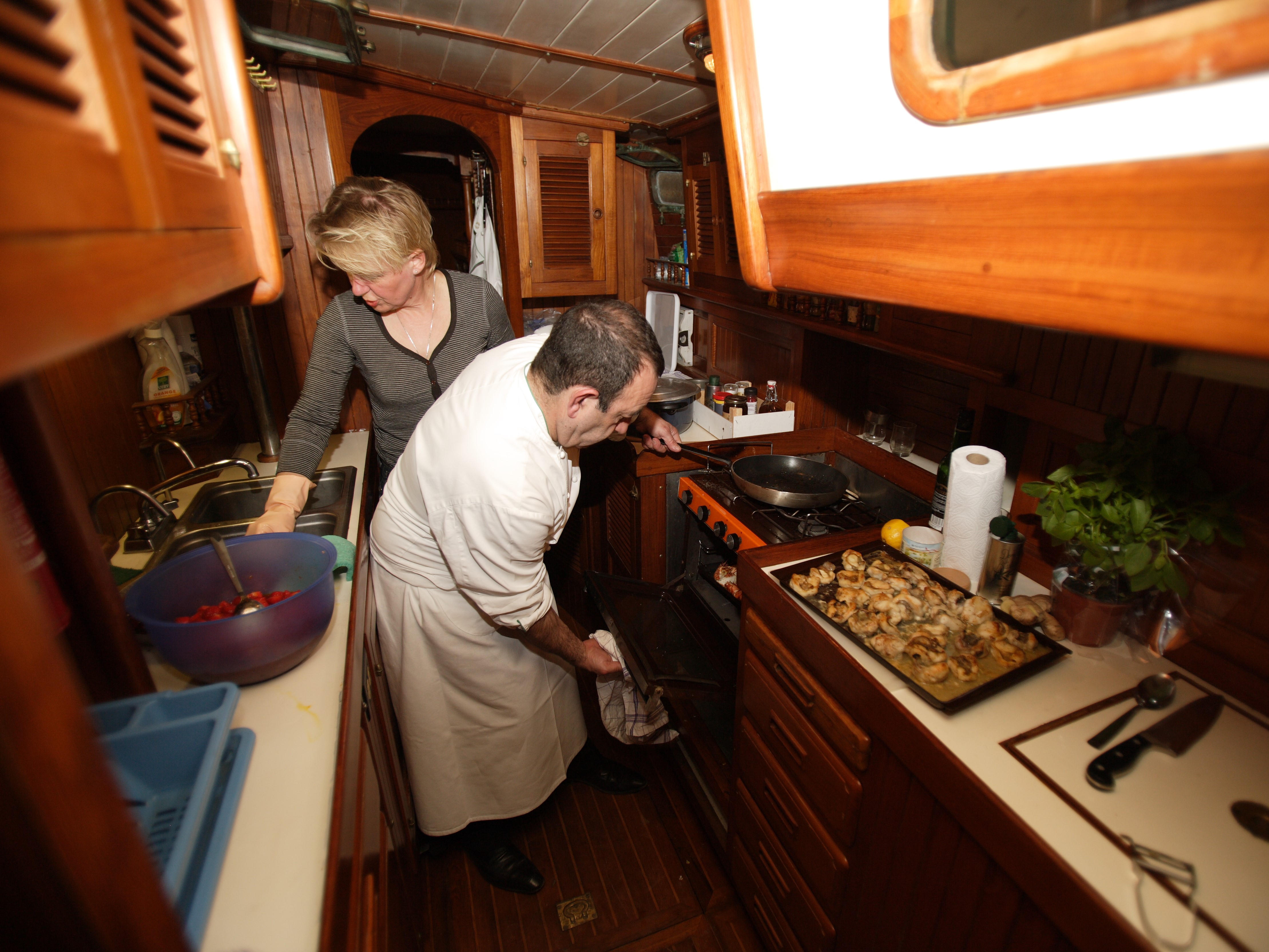 The Galley
Spacious and well equipped. Worthy of a chef!